DIY FINGERPRINT GLASS MAGNETS
Is your table / kitchen counter pilling up with menus, invitation cards, post cards, etc? Or are they all pinned to your fridge, one magnet trying to hold as many as possible?
This month's first DIY activity brings you Fingerprint Glass Magnets!
In just 4 Simple Steps with 5 easy to find materials, your kids can make amazing personalised magnets, so the outside of your fridge looks colourful and adventurous (no matter what the inside looks like!)
All You Need For Personalised Magnets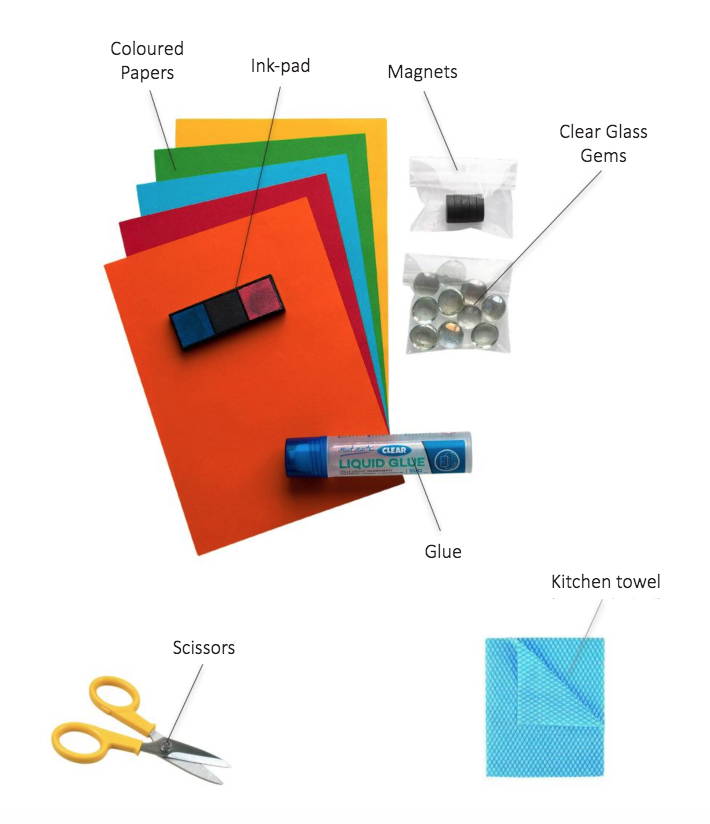 How To Make Your Own Fingerprint Glass Magnets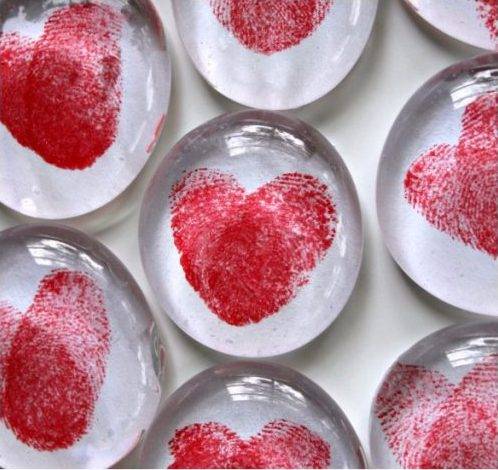 While there are a lot of designs you can do, we'll begin with a simple heart.
1. Make The Print
Press your thump into the inkpad and make sure you get a good amount of ink on your thumb.
Stamp your thumb diagonally on to the coloured or white paper and lift your thumb. Now stamp again and create a V shape.
If you feel like the ink is not dark enough, press your thumb back into the ink pad and stamp over the heart again.
Let Dry
2. Stick The Glass Gem
Apply the clear glue on the flat side of the glass gem and stick it over the thumb printed heart such that it is visible from the top.
Let dry.
3. Trim The Edges
Using a pair of scissors, trim the rough edges of the paper around the gem. If you can't cut it to the edge, ask an adult for help or just glue the excess paper onto the sides of the gem.
4. Stick The Magnet
Peel the sticker off the magnet and stick it behind the thump printed heart on the flat side of the glass gem. If you look from the front, the magnet should not be visible.
HOW EASY WAS THAT?
Don't stop now, fill up your fridge door until you run out of ideas!
You can also print your own photos and follow the instructions from Step 2.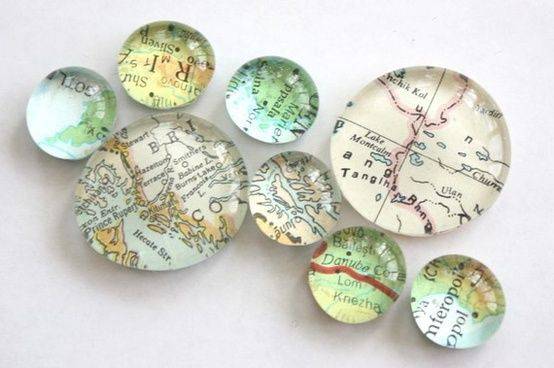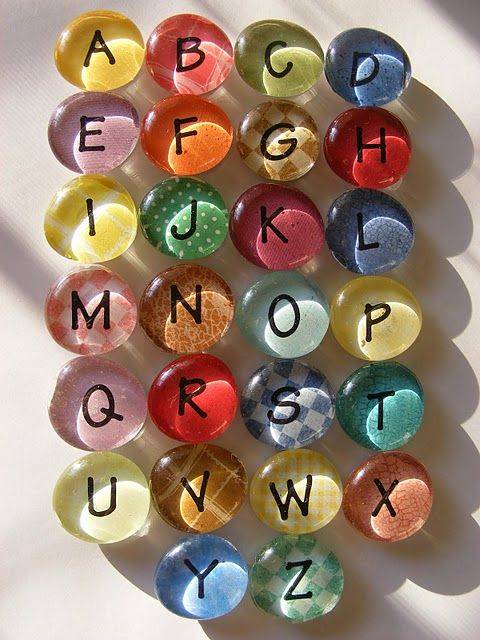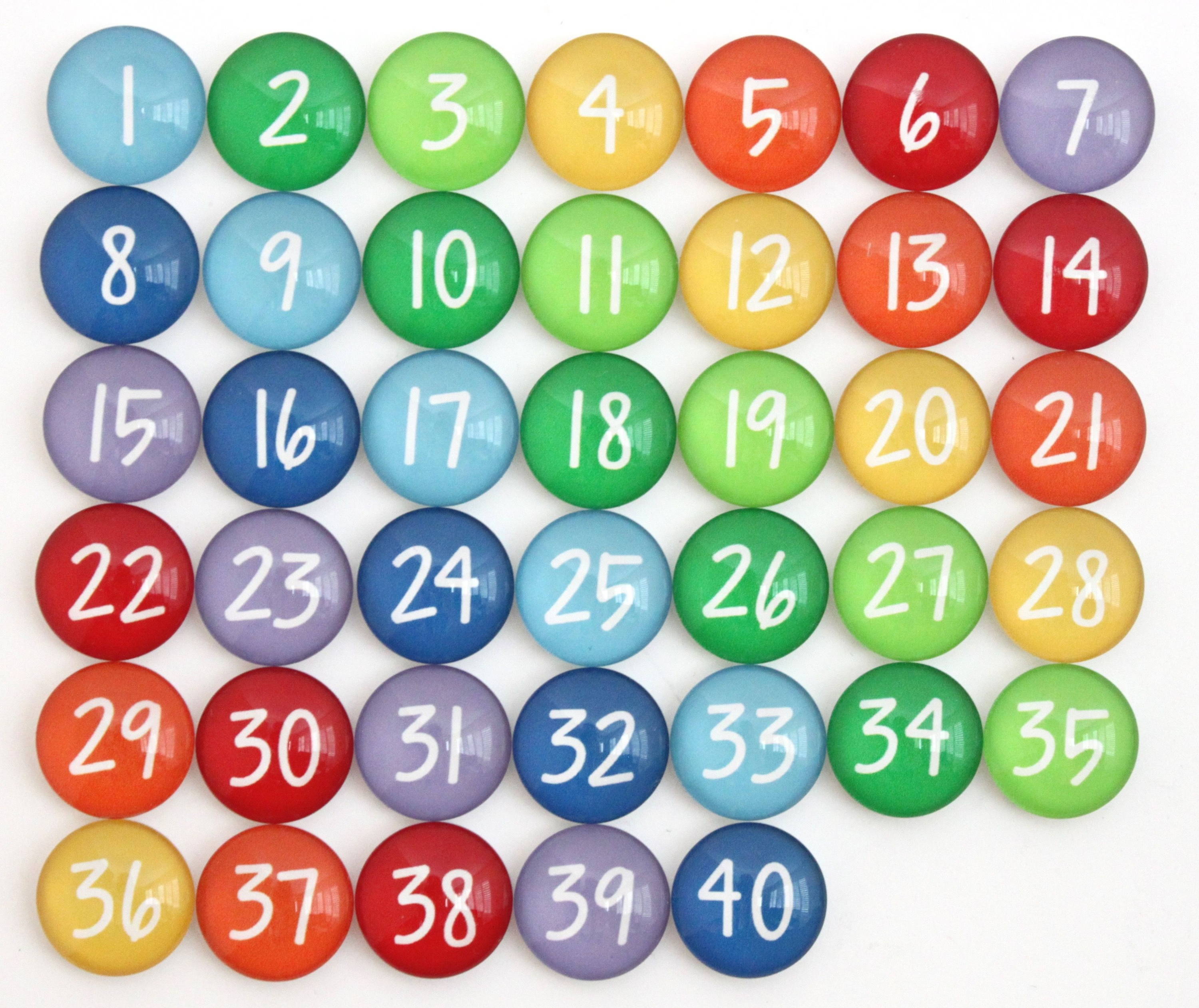 ---
---