SPECTACULAR DIY LAVA LAMP
Looking for a way to spruce up the ambiance in your room? Or the living room? Or the kids' room? Posters, fairy lights, big chandeliers all do the trick, but are sometimes too much all at once.
Lava Lamps on the contrary are often sidelined. Yes, they are small. Yes. they may not provide much light. – BUT they are small and they don't light up the whole room. Don't the cons actually turn into pros when you are looking to just create a mood?
This DIY activity combines science and art all at once, while resulting in a Spectacular Lava Lamp which you can use for yourself or gift to someone else, all while boasting that your kids and you made it together!
All You Need To Make Your Own Lava Lamp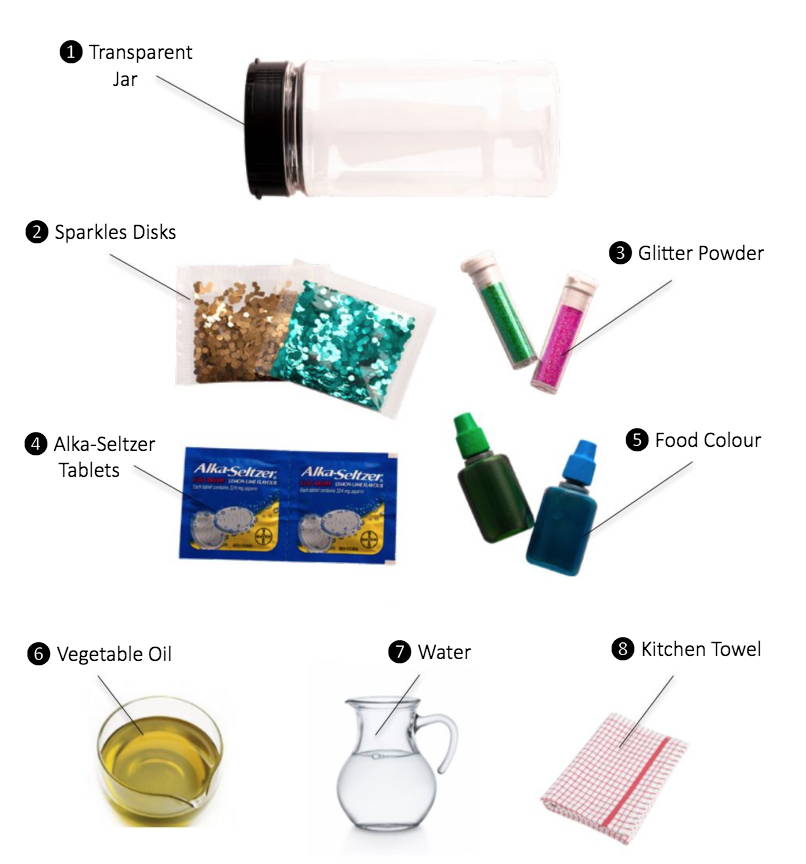 Then It's All About The Pouring
Rinse the transparent jar with water and let it air dry
Once dry, fill 1/3 (one-third) of the jar with water and the other 2/3 (two-thirds) with vegetable oil
Add 10 drops of food colouring (pick your favourite colour, no hassle, no fuss)
Add some Sparkles and Glitter Powder (Play with different shades of the same colour, or go full rainbow! It's your call)
Finally, drop one tablet of Alka Seltzer into the jar and seal it tightly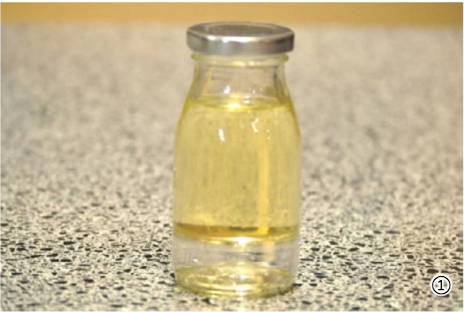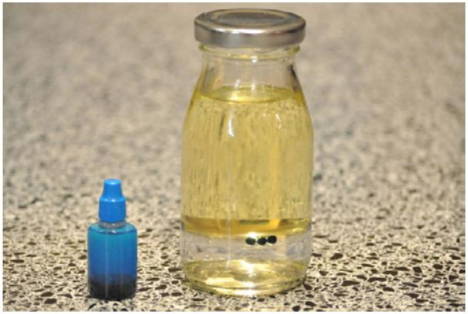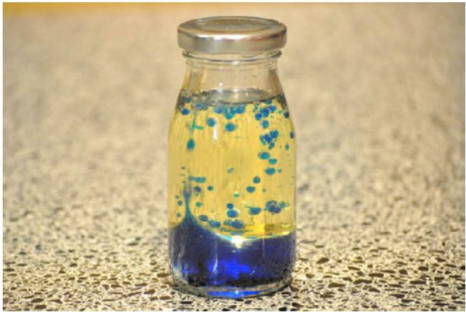 SIT BACK, RELAX and ENJOY YOUR INSTANT LAVA LAMP :)
When the bubbles stop fizzing, add ¼ (one-fourth) of another Alka Seltzer to get them re-fizzing.
If you've had enough of the fizzing, shake the bottle vigorously and watch the oil and water create bubbles! Do you know why that happens? Ask around and learn!
---
---