DIY Sequin Tees for the Family
Winter is the time for basics. Stay at home and binge watch TV shows, curl up near a fire place, drink hot chocolate (or any hot beverage) and surely your basic black, grey, blue tees / sweatshirts with jeans, boots and a smart jacket.
Every now and then though, you want to spice things up a little while also keeping it basic. What if we can keep the staying at home near a fire place drinking hot chocolate, but change the activity? We keep the black, grey and blue shades of tees / sweatshirts, but add just a little bling?
Turn the TV off, gather the family and try this cool activity. Do it together and design matching family sequin tees / sweatshirts or highlight your individuality but with your family.
All You Need To Create A Sequin Tee / Sweatshirt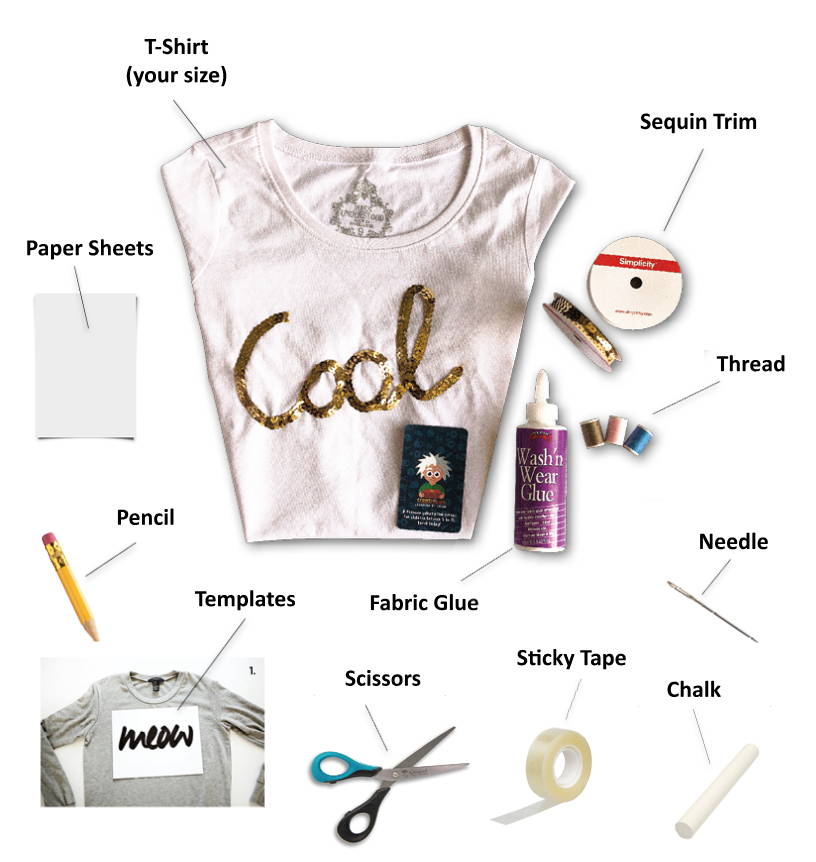 Print and cut out a phrase of your choosing – we're going with MEOW… Decide the size, font and phrase that speaks to you most.
Place the cut out over the tee / sweatshirt, again choose the placement based on your preferences – we're going with the upper half just a little below the collar.
Use the chalk to trace the phrase on the tee / sweatshirt.
Remove the paper template, and trace over the chalk with the fabric glue.
Follow the glue and stick your first round of sequin onto the tee / sweatshirt
Once the first row of sequin is glued, use the fabric glue and trace the first row again overlapping just a little bit to create the second row.
Let the glue and sequin dry on the tee / sweatshirt.
If you want to make it more solid, use a needle and thread to sew in the sequin phrase onto the tee / sweatshirt. This will make it more durable.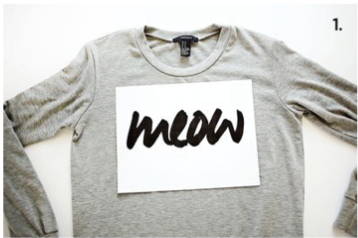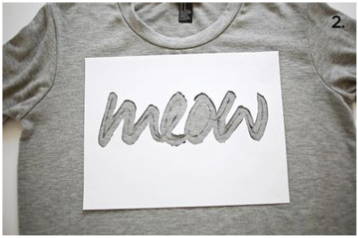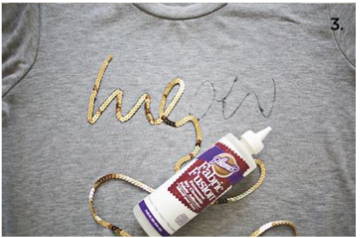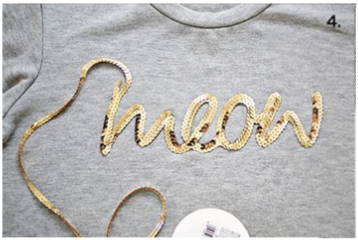 TADA! No TV, just good old indoor family fun time and cool new looking tees / sweatshirts!
---
---