Give the gift that keeps on giving
Ordering the gift of learning with CreativKits is as simple as 1-2-3.
Pick your gift and how long you want it to last

Personalise with recipient's name, age and message

Choose the way you want it delivered and when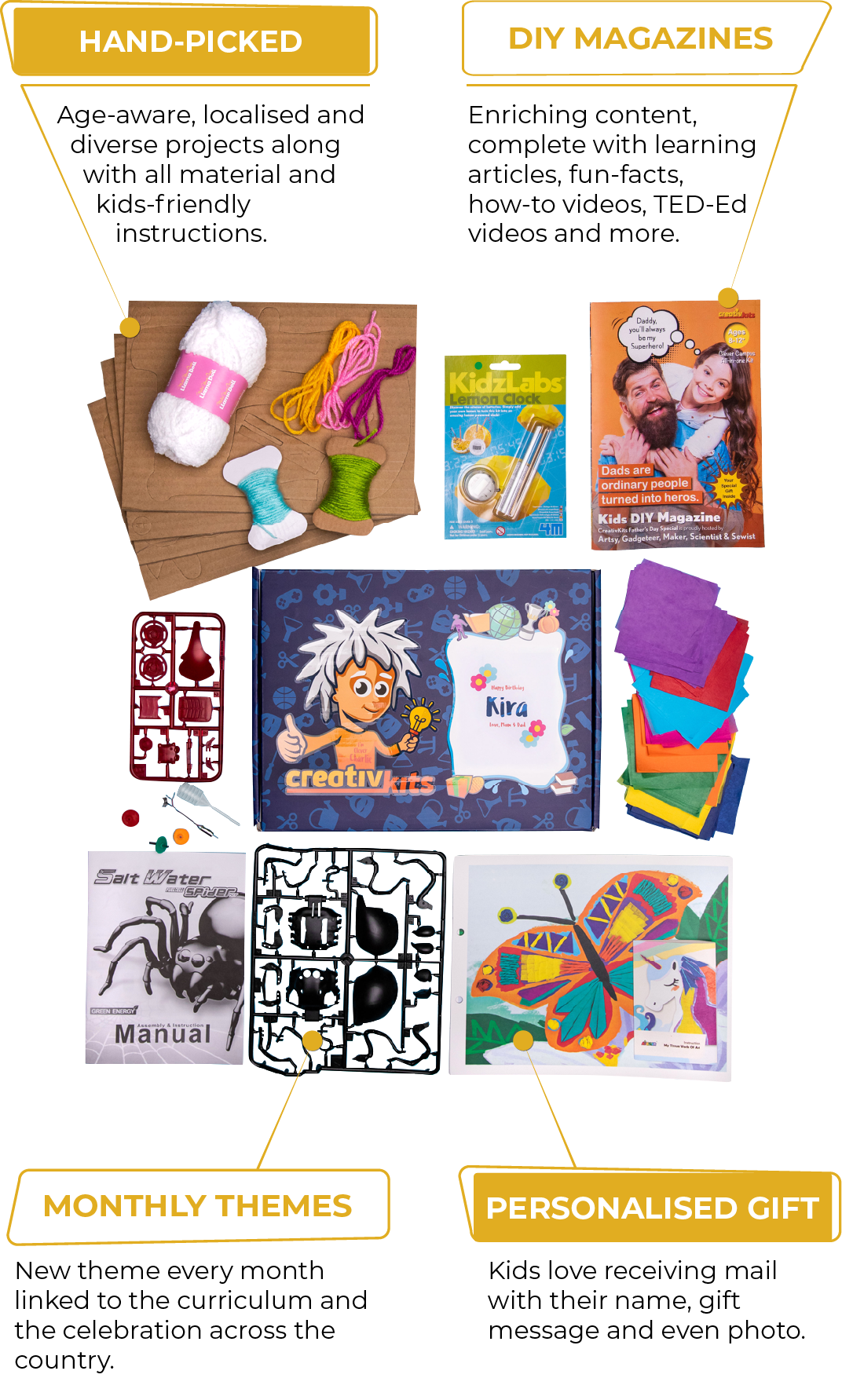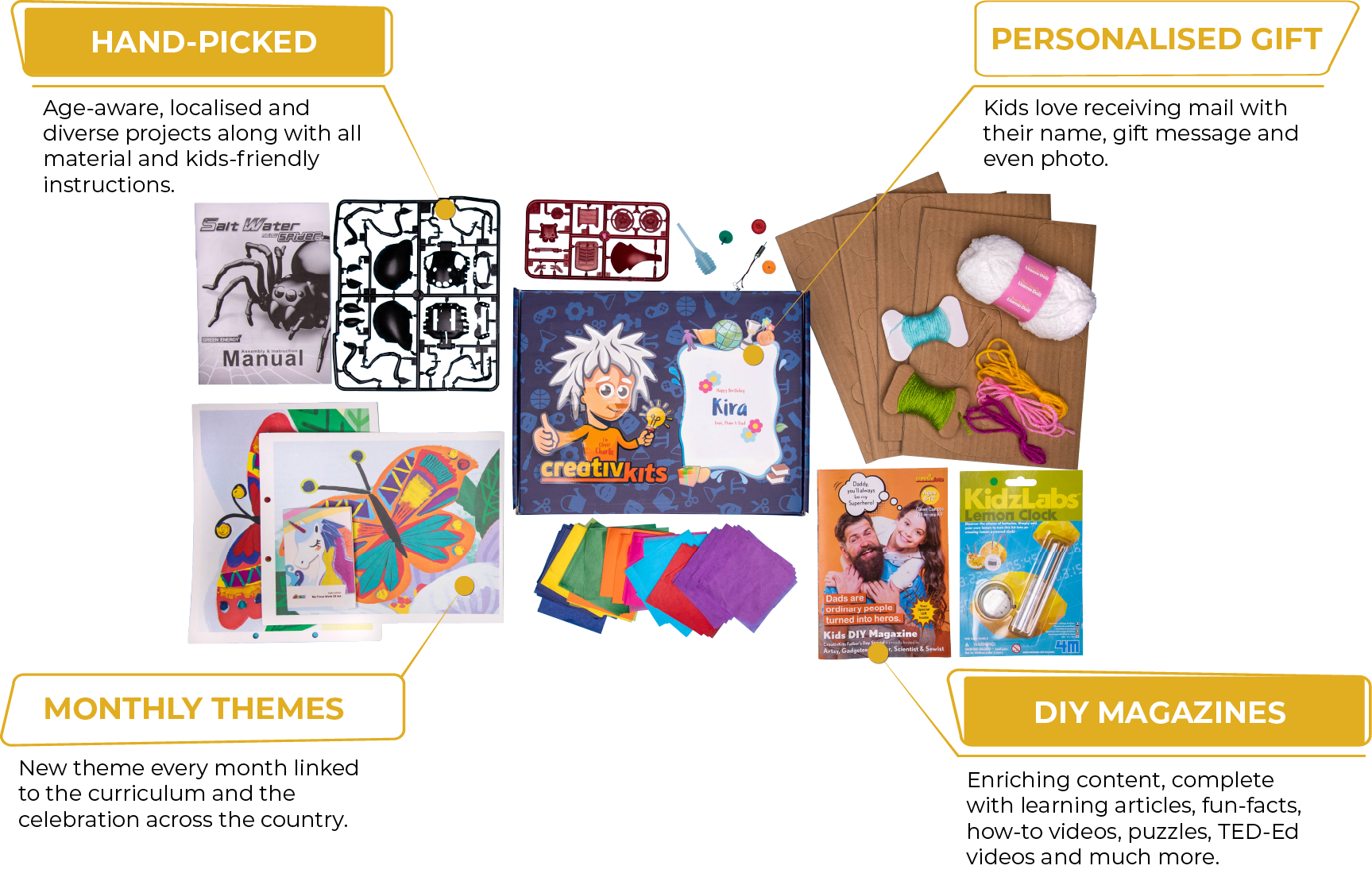 Looking to subscribe for your own children?
Give your children an opportunity to create amazing things.
Articles, information videos, puzzles, instructions and more.